Home comforts with a healthy dose of Irish flavour are key at Homeboy, delicious drinks are served alongside playful home-cooked food to a soundtrack of hip-hop and RnB. With a focus on celebrating Irish producers, the cocktail menu is composed of three pillars: Irish Whiskey, where the drinks showcase the versatility that once saw Irish Whiskey as the top-selling spirit in the world; Contemporary, utilizing modern techniques to create unashamedly delicious drinks; and Classics, paying homage to some of the modern classic cocktails of our time. In addition, Irish beers and of course, Draught Guinness is also be served.
Special events this month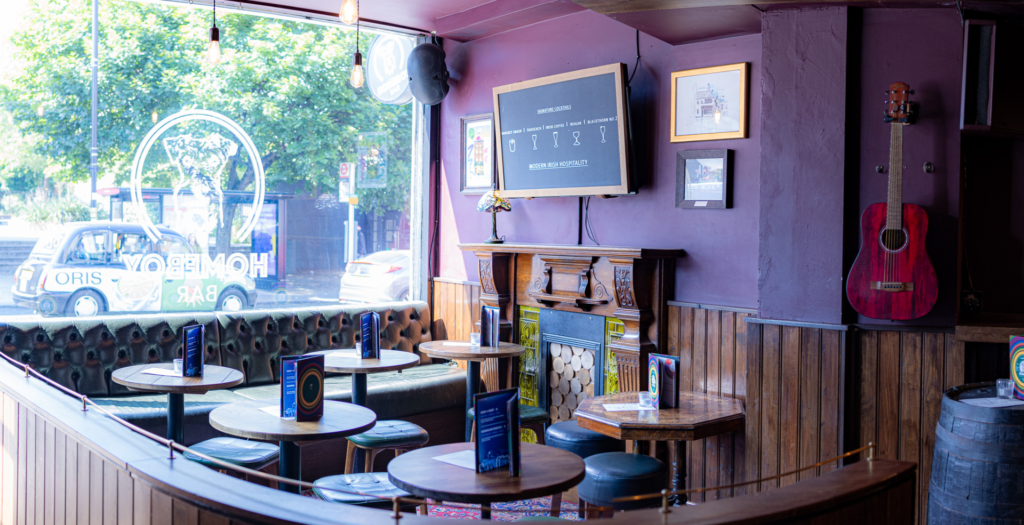 £5 - Guaranteed seat & welcome cocktail
We will be showing a selection of the 2023 Rugby World Cup games (all the Ireland ones of course) at Homeboy Islington.
Book your ticket to guarantee yourself a seat and a welcome drink, until the end of September – an El Rayo Frozen Watermelon Margarita!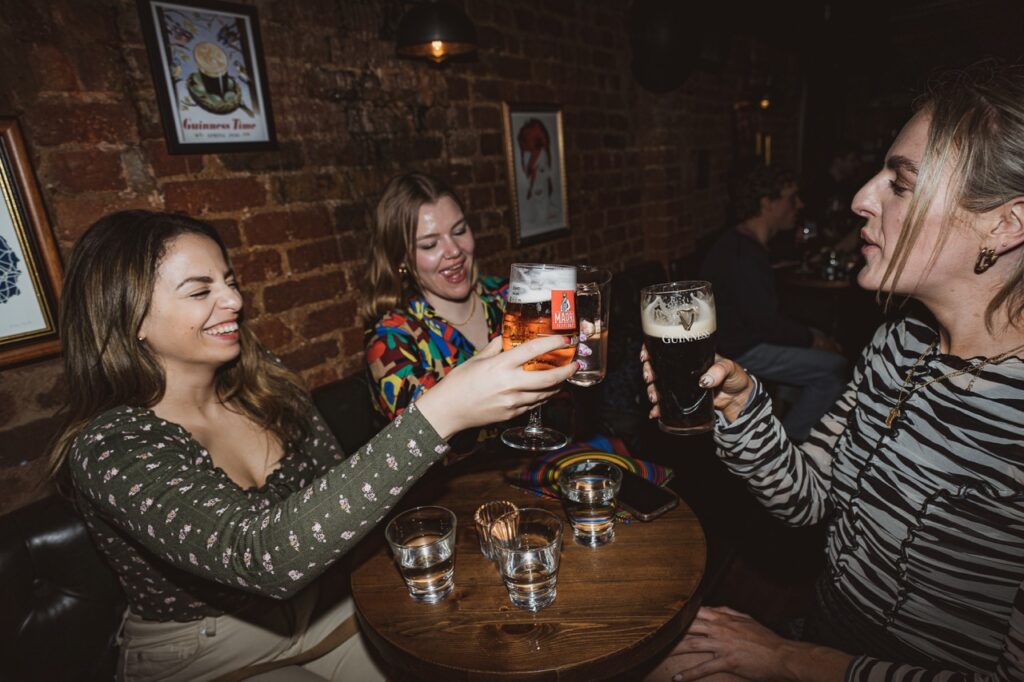 Every Thursday & Sunday, from 8pm.
Join us every Thursday and Sunday for live music sessions at our cocktail bar in Islington.
Enjoy award winning cocktails and pull up a chair to enjoy our resident musicians playing the classics and some Irish favourite sing-a-longs.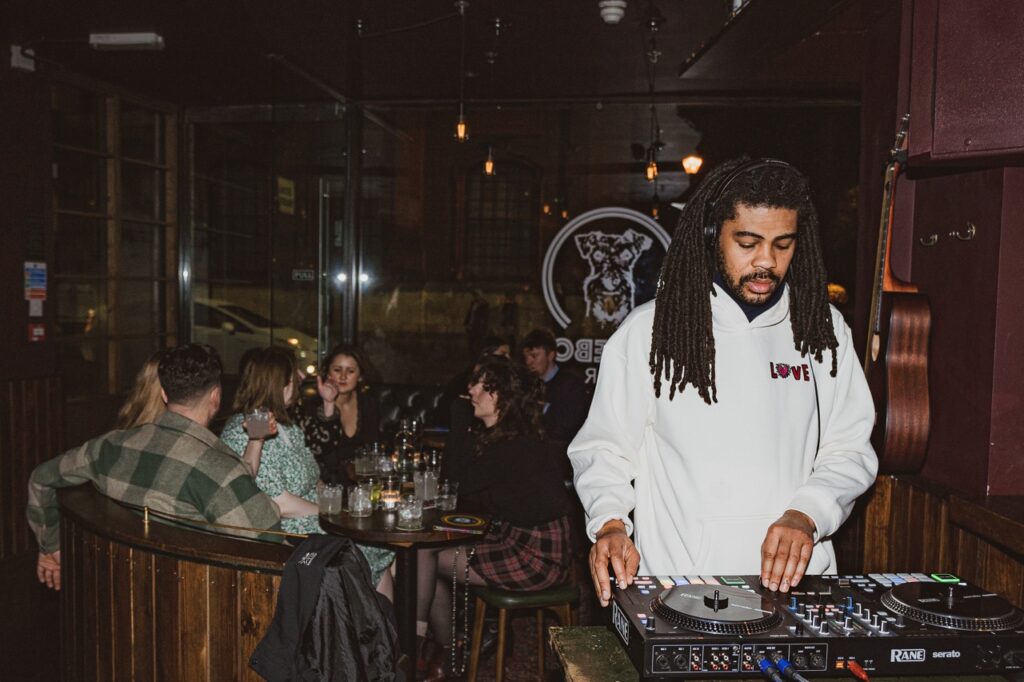 Every Friday & Saturday, from 10pm.
Get your dancing shoes ready to join in our late night DJ parties every Friday and Saturday night. 
Take your weekends to the next level at our award winning cocktail bar in Islington with the best jams to turn up the party.
We recommend booking your group in to make sure you get your own space ahead of the busy evenings.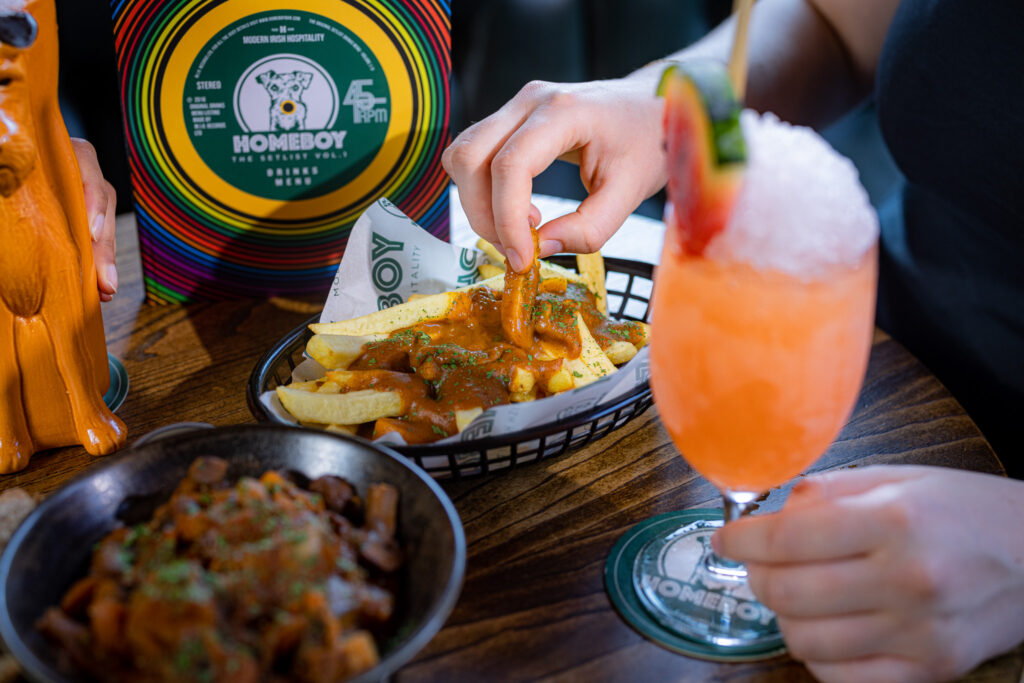 Every Saturday, 12.30pm to 5pm.
We've created a menu around one of the best ingredients out there, the humble spud.
Come by and enjoy a 'Spud Brunch' in Islington. Enjoy delightful twists to your brunch menu such as a Full Irish Breakfast with Potato Farl.
Book your seats from 12.30pm every Saturday.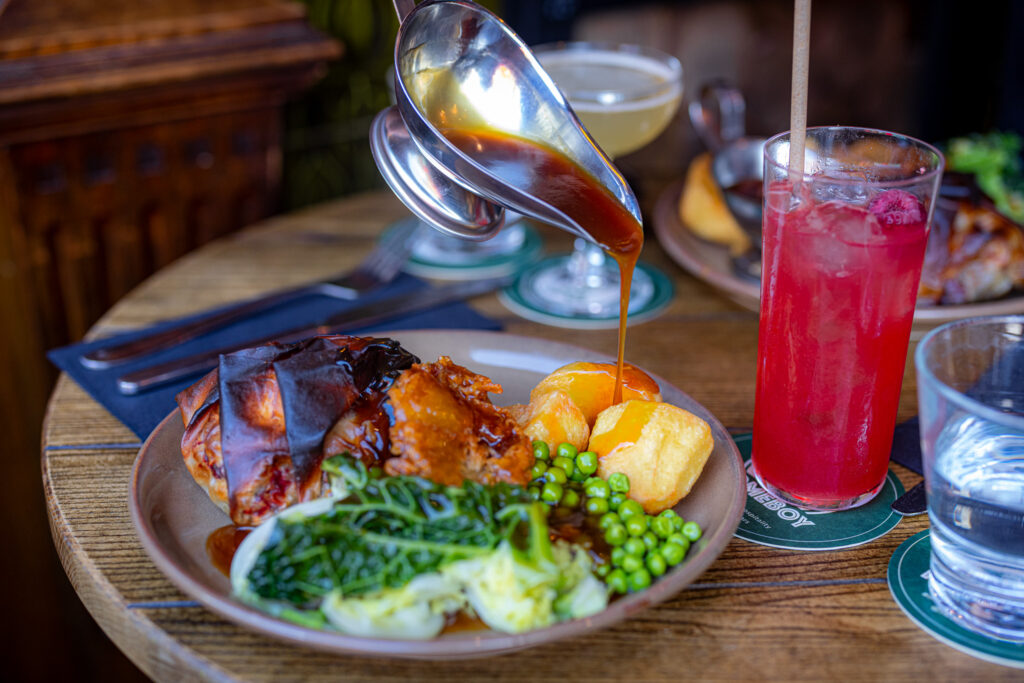 Every Sunday from 12.30pm.
A proper Irish Roast!
We've taken the normal Sunday Roast to the next level with our very own Irish Roasts.
Enjoy our Beef, Chicken or even Vegan option every Sunday from 12.30pm. And the best bit – have as much mash, roasties and gravy as you like!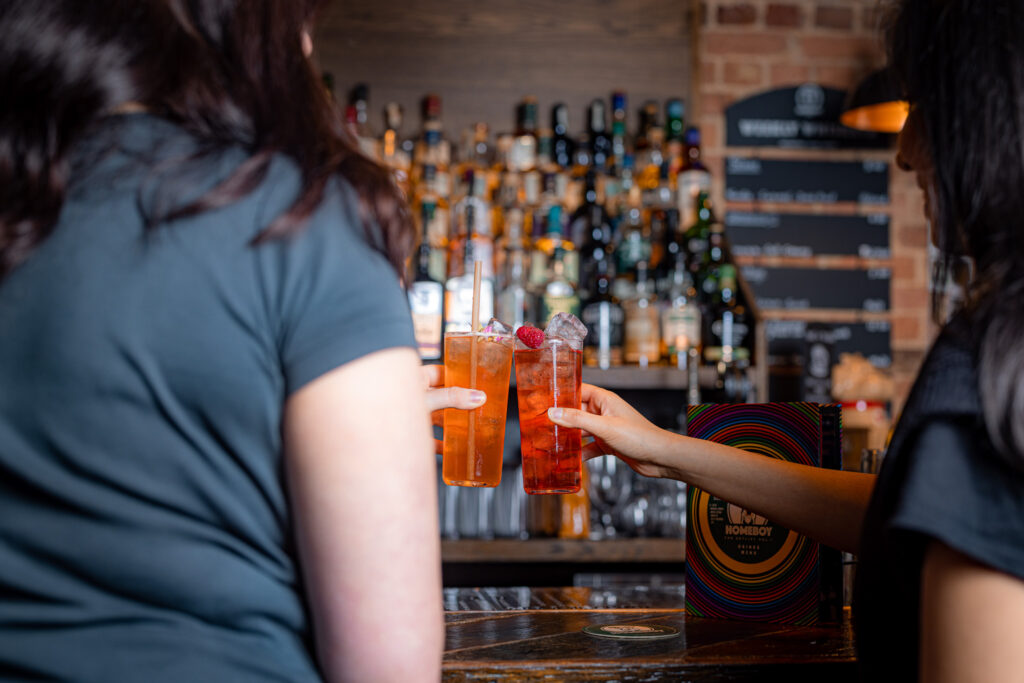 Multiple dates and times weekly.
Looking for something fun and exciting for your friends or team to do? Why not step on to the other side of the bar and have a go at learning and making your own award-winning cocktails!
The perfect activity for groups to have fun while learning a fun activity to impress your friends.